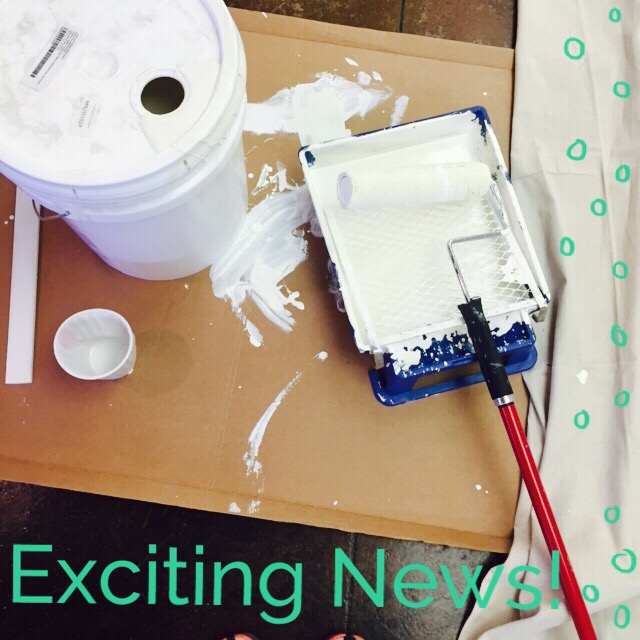 Things have really been changing for me in the last six months and I am ending up doing things I have always dreamed of. As I tell my friends, it's all very organic and I don't necessarily have a master plan. I'm just letting things evolve as they will, and so far I am pleased with where it is taking me. I wanted to take a minute to give you all the scoop on my new space. It is my hope that the space serves to fulfill 3 basic functions.
1. I want to have a space for Ginabean Quilts. The new space will be a convenient place for clients to drop off and pick up quilts and will operate with specific hours. It will also allow me a little more one on one time with each client so we can discuss your quilt.
2. I want a space that is specifically set up and designed for quilting classes and social sewing. The Trailer Stash is offering lots of new and exciting fabrics and materials and I want to have a space where other teachers and I can host smaller classes that do not fit into the All-Day workshop format.
3. I want to offer a space for people to see what Trailer Stash Fabrics has to offer more often then just during my once a month workshops, but without maintaining the operating hours of a full fledged retail shop.
I hope to have the Studio open by April 1, 2015. I plan to be open to the public Tuesdays and Thursdays from 9:30 – 2:30 or by appointment and on the first Saturday of each month from 10:00 – 4:00. The Trailer will be at the Studio on the first Saturdays.
I have some great teachers and great workshops scheduled in the months to come and those will remain at the beautiful location in WinMock. The Trailer will be at the workshops and even if you are not attending the workshops, you can still come to shop!
I love everything about this creative industry and want to share that passion with you all. My hope is that I am creating a space where other people that share my passion can come together and collaborate and in the process, create beautiful things.
If you are interested in using the studio space for a class or social sewing event, please feel free to contact me.
The great part of having a fabric shop on wheels is that Trailer Stash Fabrics can come to you. Gather a group of your girlfriends for a one-of-a-kind shopping experience. Whether it's for a girl's happy hour, birthday, a girl's night in or just because, it doesn't matter, we'll bring The Trailer Stash to you! Contact me for more details.